Bruny Island Accommodation Search
For Cheap, Luxury or Discount Hotels around Bruny Island
Welcome to Bruny Island, the picturesque island located in Tasmania, Australia. This beautiful island is known for its stunning view, outdoor activities, and delicious local food. If you are planning to visit Bruny Island, then you need to make sure that you have a comfortable place to stay. In this article, we've gathered some of the best accommodations in and around the island.
1. The Bruny Hotel
The Bruny Hotel is a historic hotel located in the heart of Alonnah, the main town on Bruny Island. It offers a variety of accommodation options, from standard double rooms to self-contained cabins. The hotel's restaurant serves delicious local seafood and other Australian dishes.
2. Cloudy Bay Cabin
If you are looking for a private and secluded place to stay, then Cloudy Bay Cabin is the perfect choice for you. This self-contained cabin is located on a 200-acre private reserve, just minutes away from Cloudy Bay beach. The cabin comes with a fully equipped kitchen, a wood-burning fireplace, and a private deck overlooking the stunning views of the reserve.
3. 43 Degrees Bruny Island
Situated in Adventure Bay, 43 Degrees Bruny Island is a luxury accommodation that offers stunning beachfront views. The apartments are fully furnished and equipped with modern amenities like Wi-Fi, a flat-screen TV, and air conditioning. Guests can also enjoy the on-site restaurant and bar which serves delicious dishes and cocktails.
4. Bruny Island Holiday Rentals
Bruny Island Holiday Rentals is a perfect option for families or groups traveling together. They offer a range of self-contained holiday homes in different locations around the island. Guests can enjoy private beaches, peaceful surroundings, and beautiful views of the ocean.
5. Bruny Ocean Cottage
Located in a peaceful and secluded setting, Bruny Ocean Cottage is a self-contained holiday cottage with stunning ocean views. The cottage comes complete with a fully equipped kitchen, wood-burning stove, and a private deck. It's a perfect place for couples or small families who want to get away from the hustle and bustle of city life.
Conclusion
Bruny Island offers some of the best accommodations in Tasmania, Australia. From luxury apartments to cozy holiday rentals, there is something for every traveler's need and budget. Whether you're visiting for a weekend or a long vacation, these accommodations promise to make your stay in Bruny Island comfortable and unforgettable.
This is the worlds leading discount accommodation cross search engine

save up to 80%


This is the same set of services most travel agents use, Free to bookmark and share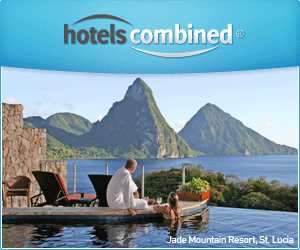 This is the site for Bruny Island Tasmania . Are you searching in the right Australian Region?
MOVE PORTAL